Terms of Sale
&
Terms of Use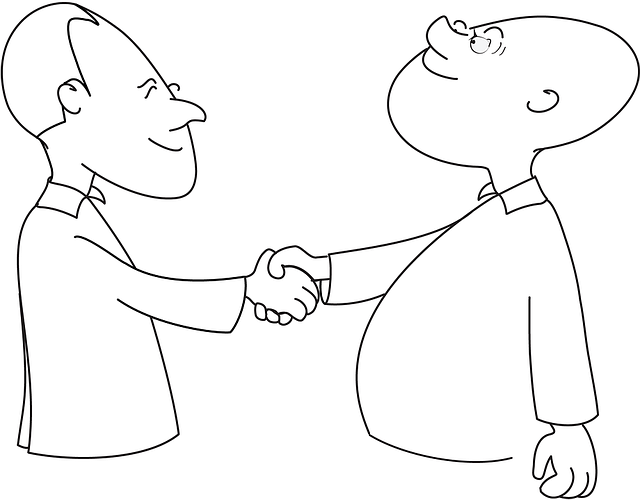 The Basics
No-Questions-Asked Return Policy
If you are unhappy with your purchase, for any reason, just send it back in its unopened, original holder, within 10 calendar days, for a full refund, no questions asked. Coins removed from their original holders are considered sold, the removal of CAC stickers from slabs included.
In the rare event of a return, be sure to purchase full insurance coverage and pack securely, as we are not responsible for returning packages that are lost, stolen, or damaged.
Free Shipping
Standard shipping on coin purchases is always free! You may upgrade your shipment to Express Mail, during checkout, for just $24.00.
Payment Methods Accepted
We accept Cashier's Checks, Money Orders, & Paypal. Personal Checks must clear 7-14 days prior to shipment, with no exceptions. Payment must be received within 7 days of purchase, unless prior arrangements have been made, in writing.
Item Availability
All items are one of a kind and subject to prior sale. All coins are sold online. We operate no retail facilities. All coins are stored in bank vaults. Out of courtesy to other buyers, we ask that you place an order only when reasonably confident that you understand the nature of the item and its price, and when you know you can afford it.
At this time, we can only sell to 49 of the United States, and we do not sell or ship internationally.

We cannot sell gold or silver coins to residents of the State of Minnesota.
Business Policies & Ethics
We believe that being upfront about our business policies and ethics is the best way to prevent misunderstandings. Please review them carefully, and do not hesitate to ask, if you have any questions.
General Policy Notes
Our 10-days, no-questions-asked return policy is designed to help you! Your satisfaction is our goal; if you are not completely satisfied, neither are we. Therefore, returns are generously accepted according to our stated policy.
We endeavor to answer all inquiries professionally and as quickly as possible, in the order they are received. We have an extensive knowledge of numismatics and want to help!
We attempt to describe every coin as accurately as possible, providing any and all relevant information, which may or may not be listed on the slab.
Rare Coin Pricing
Our coins are always priced at what we believe to be appropriate retail levels, based on respective quality, rarity, and market conditions. We do extensive research prior to every listing (even on the most esoteric items).
Often, we are operating on very small margins; so, while offers are always appreciated, we typically have limited wiggle room.
When making offers, please note that coins will remain available and may be sold prior to the review of your offer.
Variety Attributions
All die varieties are Unconditionally Guaranteed to be accurately attributed.
PCGS & NGC do not list die varieties automatically, nor do they list all known varieties. PCGS and NGC each have a proprietary roster of varieties they are willing to recognize. Further, Variety Attribution is an expensive add-on service, and most certified coins were never reviewed for anything other than grade.
Our extensive knowledge of die varieties goes well beyond the limited catalogues of NGC and PCGS. If we list a variety that is not written on the slab label, we have thoroughly researched it using both hobby references and our years of experience.
Fortunately, there are organizations dedicated to the attribution of die varieties that can help us fill the void. Sometimes we will send less expensive coin types and varieties, which are not worth the prohibitive costs of PCGS & NGC variety attribution, to ANACS or CONECA for attribution. CONECA issues a signed certificate stating the PCGS/NGC certification number, the specific die variety, and even the exact die state, if known. They keep a comprehensive file of all known varieties and their die stages, and their attribution experts are extremely precise and reliable. CONECA also works with ANACS to provide detailed attributions for ANACS coins.
Certified Coins & Grading Services
We submit to PCGS, NGC, ANACS, and CAC on are regular basis, and we know what their tolerances are for grades on various coin types. Our in-house grading standards tend to be conservative in comparison to all of these companies.
Many certified or "slabbed" coins on the market today are optimistically graded, in our opinion. It is not our desire to offer low-end or marginal material. On the occasion that we acquire coins on trade or consignment that are over-graded, improperly dipped, artificially toned, or otherwise problematic, we either reject them altogether, or we send them back to NGC or PCGS for downgrade or total removal from the marketplace. Most dealers will not do this (as evidenced by the vast number of garbage coins we see being offered at auction as problem free).
We reserve the right to refuse any coin that we feel is problematic.
Even so, it is possible you may disagree with a grade; that is bound to happen on occasion because of the subjective nature of coin grading. However, you can be sure we have carefully screened every coin we are offering to make sure that it meets our standards for quality. Problem coins will be duly noted as such, when they are offered.
Coin Photography
We try to provide clear photographs of every coin, and all images are of the actual coin being offered. Anything less would be unprofessional and dubious (at best). We are happy to re-image any coin that you would like a better look at! We provide close-ups of the obverse, reverse, and any variety diagnostics, as well as a "coin-in-slab" view that shows the coin from arms-length, and provides an important perspective that is usually lost in close-up images.
Be sure to check out our affordable Coin Photography Service if you like our images and would like us to take pictures of your collection!
Price Corrections & Typographical Errors
We reserve the right to change our posted prices, at any time and without prior notice, due to fluctuations in the market, changes in grading service practices or standards, and because of typographical errors and/or other misstatements. This happens only rarely.
Terms of Use
By accessing and using this website, you accept and agree to be bound by the terms and provision of this agreement. In addition, when using this websites particular services, you shall be subject to any posted guidelines or rules applicable to such services, which may be posted and modified from time to time. All such guidelines or rules are hereby incorporated by reference into the Terms of Service/Use.
ANY PARTICIPATION IN THIS SITE WILL CONSTITUTE ACCEPTANCE OF THIS AGREEMENT. IF YOU DO NOT AGREE TO ABIDE BY THE ABOVE, PLEASE DO NOT USE THIS SITE.
Errors, Omissions, & Use Statement
This site and its components are offered for informational purposes only; this site shall not be responsible or liable for the accuracy, usefulness, or availability of any information transmitted or made available via the site, and we shall not be responsible or liable for any error or omissions in that information. The information contained herein should be considered the opinion of the author, and not as an actionable tip for market participation or investment.
We do not believe coins represent sound investments and we will not offer coins as investments, nor do we imply them as such
We never recommend coins as investments, and will not try to sell them on that basis. Coins should be collected for their artistic value, historical aspects, cultural richness, and also for the enjoyment and satisfaction gained by completing sets.
Who may use our website?
We do not sell coins or provide services outside of the United States. International customers are welcome to read our articles and subscribe to our newsletter for educational purposes. All website users must be at least 16 years of age.
Copyright Information
All original information and images on dmrarecoin.com are copyrighted by DM Rare Coins. Articles and images may be used only after written permission has been obtained from us. If you believe something on this website infringes on a copyright, please contact us directly.
How do we advertise to you on our website?
Website subscribers and purchasing customers may receive our email newsletter powered by Constant Contact. You may also see prompts to subscribe directly to our newsletter. We sometimes endorse books and/or services on our site. We take our reputation very seriously, and we do not accept financial compensation from these entities. There is, however, a possibility that we may benefit from these endorsements indirectly, but we only endorse products that we have personally tried and/or researched.
What do we do with your personal information?
We will not sell your personal information! Please see our Privacy Policy page for more information.