DM Rare Coins In The News!
September 2018
Doug, our founder, is completing his volunteer work with the unveiling of a new, home town mural. He has participated in the designing, painting, and installation of this 15' x 30' mural, in collaboration with Dr. Tim Hollar, artist Bernie Wilkie, the American Architectural Salvage Company, and other Mt. Pleasant volunteers. This has been a year long project with many fazes. The project has been aimed at beautifying the community, teaching important tenants of our local history, celebrating our local heritage, bringing the community together to create it, and to help to keep young people out of trouble.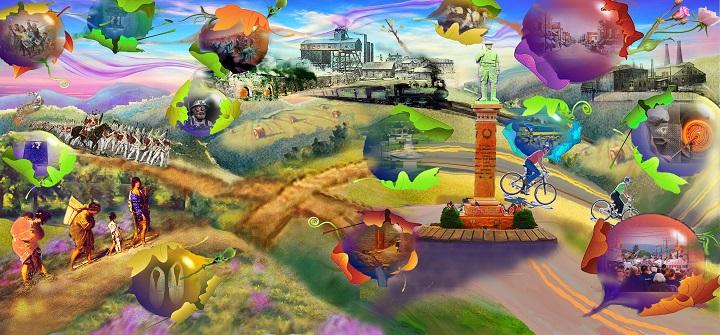 Artist, Bernie Wilkie's final design.
March 2018
DM Rare Coins email newsletter again awarded the Constant Contact All Star award for excellent responses to our email newsletter. We could not have done it without you!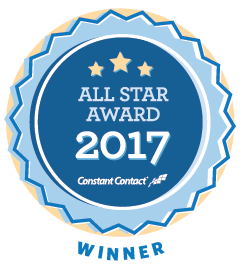 March 2017
DM Rare Coins newsletter was just named a Constant Contact All Star for 2016. Thanks to our subscribers for reading and responding to our emails!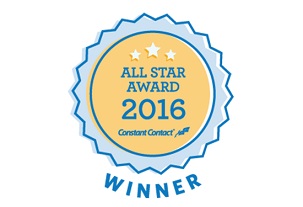 January 2016
DM Rare Coins provides rare Seated Liberty Quarter for study and publication in new Kevin Flynn reference book, The Authoritative Reference on Seated Liberty Quarters, 2016.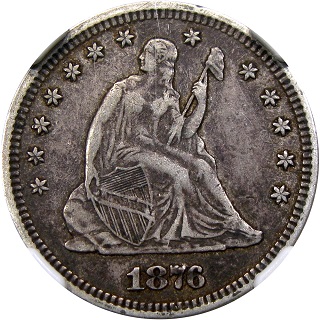 June 2014
Many thanks to cointalk.com for ranking dmrarecoins.com as
"One of the 25 best coin dealer websites!"
October 2013
DM Rare Coins begins the identification, cataloging, and preservation of the famous 18th Century coin hoard unearthed at colonial Hanna's Town in the 1960s and 1970s. The town was begun in 1769 and destroyed by Loyalists and Indians form Fort Niagara in 1782.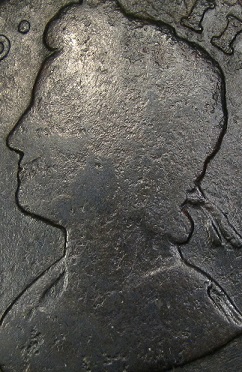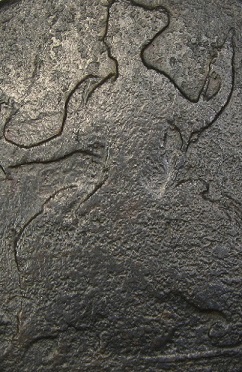 November 2011
DM Rare Coins contributes close-up photographs of tied, finest known 1960 Cherrypicker's Guide DDO FS-102A Proof Roosevelt Dime to Jeff Ylitalo, of Errorscope Magazine.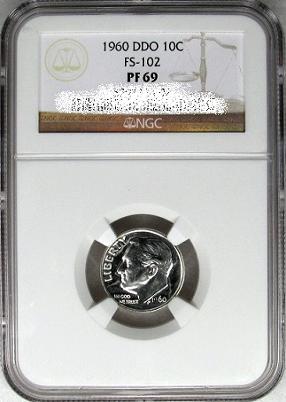 Fall 2011
Doug contributed an article and several photographs to:
Kevin Flynn's, The Authoritative Reference On Franklin Half Dollars
Published by Kyle Vick, Rosewell, GA. 2012.